Mary Miller Chiao
Click on a link to order your books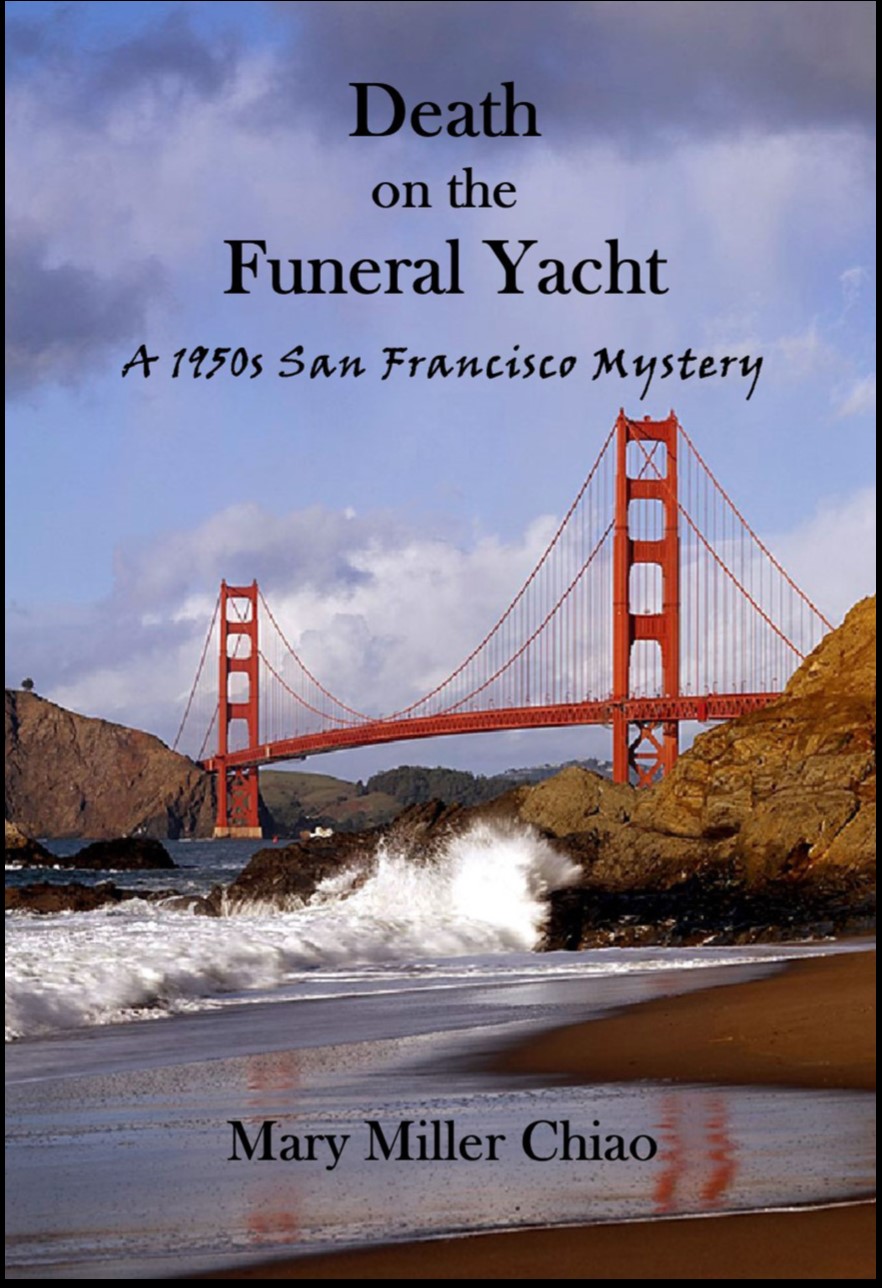 Jane Kitteridge dreams of being an attorney in San Francisco during the 1950s. She puts herself through school, graduates close to the top of her law class, and easily passes the bar. But positions are few for women in the male-dominated legal field. With her savings depleted, she has no choice but to take a position as secretary to flamboyant attorney, Jay Lucas.
In 1959, he falls to his death from the deck of The Dearly Departed while dispersing the ashes of his lover into the Bay. Was it an accident?
Follow Jane to discover the truth.
Contact
Email: MaryMillerChiao@gmail.com